Christelijk kinderdagverblijf De Wiebelwagen
"Het pakket dat we eerst hadden was achterhaald. We konden er alleen mee plannen en het had geen app. Maar wij willen openheid in de organisatie; dat ouders in detail weten wat we doen. Via de Bitcare-app blijven ze realtime op de hoogte: of hun baby heeft geslapen, en hoe lang, hoeveel hij heeft gedronken, of hij een poepluier heeft gehad, welke activiteiten ermee gedaan zijn, etcetera. Dat geeft ze het fijne gevoel dat er naar hun kindje wordt omgekeken. Zeker als je dat met een snapshot kunt illustreren."
Villa Vrolijk
"Je kindje veilig en vertrouwd op laten vangen! Bitcare geeft een extra bevestiging d.m.v. het dagboek met foto's waardoor ouders gerust naar hun werk kunnen gaan."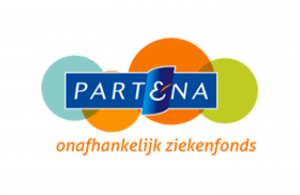 Partena Kinderopvang
"In het kinderdagverblijf is het gebruik van de iPad een absolute meerwaarde. Bitcare is altijd bij de hand, overzichtelijk, snel en bijzonder gebruiksvriendelijk. De mogelijke link naar rapportage voor de ouders is schitterend. Backoffice biedt Bitcare een totaal oplossing. Via handige rapporten heb je meteen overzicht in de dagplanning, oudergegevens cetera. De helpdesk voorziet je van duidelijke feedback op je vragen en er wordt in hoge mate meegedacht voor een oplossing."
Review-kinderopvang-het-kroontje-NL
Kinderopvang Het Kroontje
"Sinds begin 2015 gebruik ik Bitcare op Kinderopvang Het Kroontje en ik ben zeer tevreden. Het is gebruiksvriendelijk en gemakkelijk uit te leggen aan stagiaires. Een enorme tijdswinst. Voorheen schreef ik voor elk kind apart een verhaaltje in een boekje, nu kan ik de gezamelijke activiteiten in een keer voor alle kinderen registreren. De foto's zijn direct inzichtelijk voor de ouders, die hoef ik niet meer apart te mailen. Ook ingevulde medicatieverklaringen en ongevallenregistratieformulieren kunnen ingescand worden en zijn zo altijd bereikbaar."